Meet The Auto Body Professionals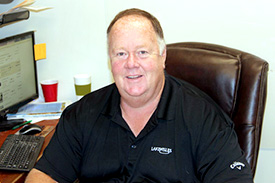 Tom Hardiman-started in 1977 at Tom's Auto Repair in North Providence. The business started out fixing wrecked cars and selling them in the neighborhood. When the customers got into accidents, they came back to Tom to have their vehicles fixed and so the business of auto body repair started. After 10 years, his business grew so large that he moved to the current location on Railroad Ave in Johnston, where he has been ever since. Tom lives in Foster with his wife Barbara. They have two children, Sean who lives in Atlanta, GA and Ashley in Brooklyn, NY..
____________________________________________
Back in 1979, a young man of 18 graduated from Davies Vocational and started working @ Toms Auto Repair in North Providence. This is Rene Davignon, better known to all of us as JR. He is the shop foreman of Hillview Auto Body and runs a tight ship of dedicated employees that date back 18 years. When it comes to the repair of your vehicle, JR makes sure it gets done right from start to finish. There is nothing that he cannot fix or put together; from the most complicated of repairs to the simplest, he has all the answers. He is an avid NASCAR fan and loves to collect and fix up cars of his own. JR lives in North Providence and has one son, Derek who lives in Smithfield.
____________________________________________
Ray Garceau started learning about auto body when he was 16 years of age, his hands on training and knowledge make him one of our top frame specialists and auto body technicians with over 30 years experience backing up his superb skills. Ray has been a big asset and member of the Hillview family since 1995. His structural expertise, eye for precise and exact measurements gets the vehicle back to pre-accident condition and factory specifications.
____________________________________________
Since 1984, Jim Mucci has been a faithful and dedicated employee of Hillview Auto Body, the first one in and the last one to leave most days. He started working at his father's body shop when he was just a young boy and at the age of 10 had a spray gun already in his hand. Jim is a graduate of Woonsocket Vocational and is one of the few Master ASE Certified technicians in RI. He is mastered in areas such as painting and refinishing; nonstructural/structural analysis and damage repair; mechanical and electrical components.
____________________________________________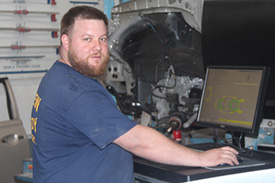 Brian Garceau used to come into Hillview on weekends with his father when he was growing up. He worked for us part time while in high school and became a full time employee after graduation. Brian is the "handy man" of the shop, he can and does do just about anything that is put in front of him. He is another valuable asset to the team.
____________________________________________
Bryan DeCormier is our painter's helper. He is the one that prep the vehicles for paint after our team of auto body specialists do there handy work getting your vehicle back to the way is was before your accident. He is responsible to make all surfaces free of dirt and imperfections before the paint is put on. This step is just another important area where all our employees come together as a team to make your vehicle perfect.
____________________________________________
Here at Hillview, we have a paint department made up of Sherwin-Williams certified painters, Walter Fisher. Walter is a graduate of Davie's Vocational and has been doing body and paint work since 1989, he has been part of the team since 2005. Walter's eye for color matching is impeccable and your vehicle will look as good as it did when it came off the show room floor.
____________________________________________
Brianna has been a claims specialist in the auto body industry for 10 years. She will make sure your claim gets handled properly from start to finish.